THE TASTING | An Evening with Master Chefs on the Hudson to Benefit Eva's Village
September 16, 2019 06:00 PM until September 16, 2019 10:00 PM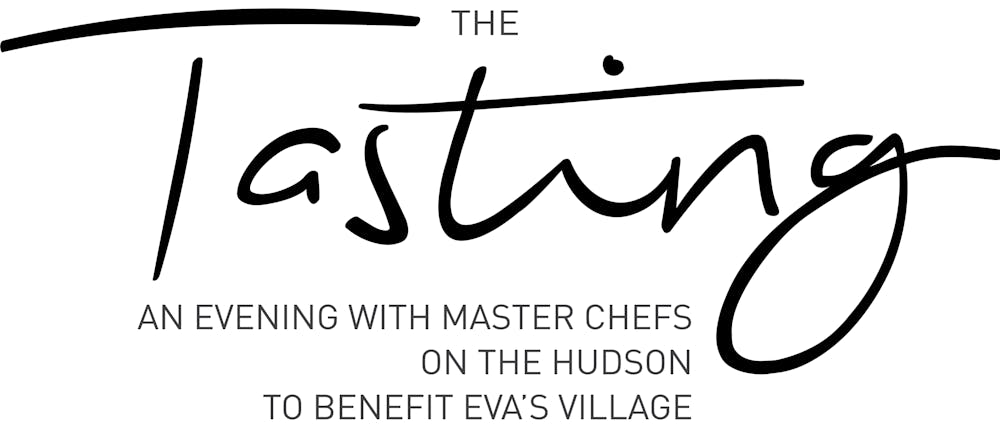 On September 16th, from 6:00– 10:00 pm, Battello proudly serves as the setting for a gourmet tasting event featuring New Jersey's master chefs, with all proceeds benefiting Eva's Village.
With the New York City skyline as a backdrop, Chef Ryan DePersio will be joined by several other notable chefs, including co-chair Robbie Felice of Viaggio and Osteria Crescendo, to showcase their specialties.
Joining the Chef Chairs, Master Chefs Anthony Bucco, Leia Gaccione, AJ Capella, Michael Carrino, Corey Heyer, Jamie Knott, Joe Mooney, Ehren Ryan, and David Viana will host stations featuring specialties from 17 top New Jersey restaurants.
All guests will enjoy wine pairings, craft beers, cocktails and mocktails, complemented by several gourmet tasting stations. Guests with VIP tickets will be invited to preview tasting stations and demos prepared by students and alumni of Eva's Culinary School, and the Chef Chairs will host a VIP dinner for a limited number of guests.
Individual tickets ($350), ticket packages (starting at $450), digital ads ($250 and up), and sponsorships (beginning at $10,000) are available. For more information and to purchase tickets, please click here.
About Eva's Village
Founded as a soup kitchen in 1982, Eva's Village began by serving 30 meals a day to feed the hungry in Paterson; it now serves more than 500,000 meals annually. In response to the related issues of poverty, addiction, mental illness and homelessness, programs and services were added to the original soup kitchen to address these problems in the community. Today, Eva's Village offers a range of integrated programs to help those in need overcome obstacles in order to move toward stability and independence.
For more than three decades, it has provided care and support for thousands of people each year who are struggling with poverty, hunger, homelessness, and addiction. Eva's offers a range of integrated programs and supportive services providing food, shelter and housing, medical care, mental health, and addiction treatment, recovery support, childcare and education, and job training. The Culinary School at Eva's Village opened in 2014.
Learn More About Eva's Village